Bureaucrat


Wings of the Wind is a Bureaucrat in the Noblesse Wiki
Administrator


Wings of the Wind is an Administrator in the Noblesse Wiki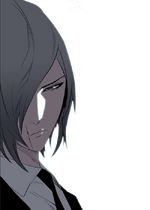 Hi Everyone!
I'm Bani, otherwise known as Wings. This wiki has been my haunt ever since I've joined (btw I'm the third one to join this household). I have had loads of help and support from my revered wiki-mates (especially Bharat) since I was an editor (a mere beginner without the slightest idea what to do!) up until now that I am an admin. In a nutshell, this wiki feels just like Franken's household where I see myself as one of the boarders and my fellow lodgers ~ who else but you all?

My Introduction to Noblesse
I had finished reading a manga in mangafox and wondering what to read next that my eyes caught a pic of Rai in manga rating list. I thought to give it a go even though it had crossed 100 chapters by then and whoosh...what a ride that has been! Noblesse is the best manhwa I've ever read.
My Wiki Life
By the time I reached about ch 150 or so, I came across a link posted by Bharatram in mangafox forums. It was the beginning of my wiki journey. I started as complete novice and am currently an admin here.
My Interests
I like to do a bit of almost everything :D
Recently I'm more into
Proofreading
Customizing templates
My Favorite Pages
Community content is available under
CC-BY-SA
unless otherwise noted.